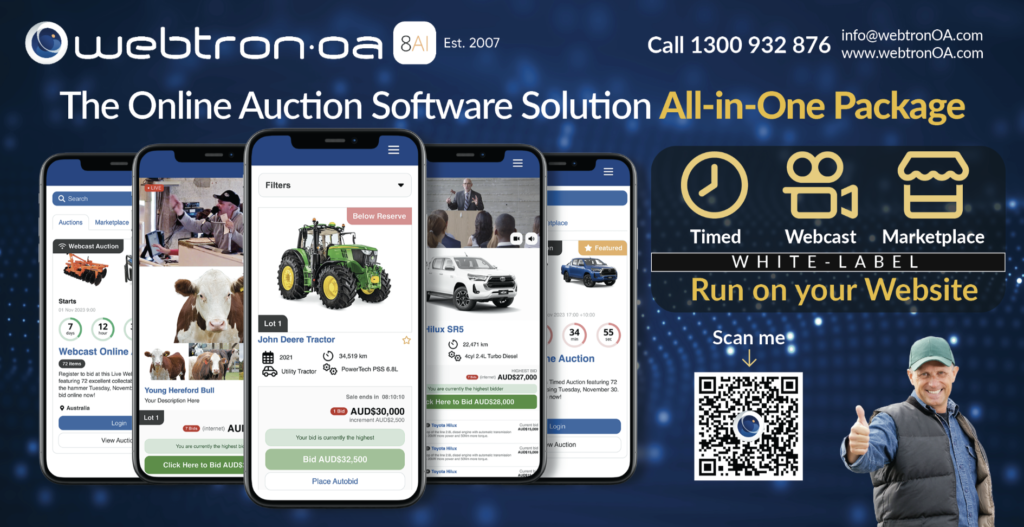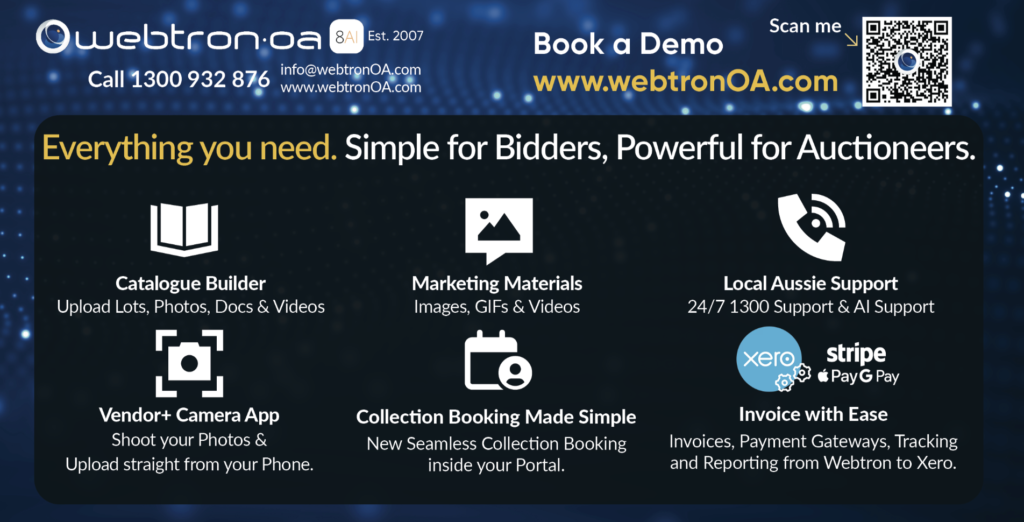 Australian Auction Software platform and solutions that's built for the modern Australian auctioneer
Finding a provider that is nearby and in the heart of the action is crucial for auctioneers seeking for an online auction substitute for conventional auctions. We can learn from COVID-19 that online auctions will not disappear.
We are a 15-year-old Australian firm committed to giving auctioneers all the online auction tools they need to outperform the competition. You may rely on the assistance of our Australian-based auction support staff to manage profitable online auctions. All-in-one platform featuring timed auctions, HD webcast auctions with pre-bid, and marketplace. We have a large number of well-known clientele in many auction niches.
The most recent auction web technologies were used in the development of our programme, which was created to operate directly from your website.
Our programme is simple to set up and has no start-up charges. It is designed with your brand's colours and logos.
Sleek, simple and easy-to-use online software
Our software is smart, intuitive, and robust. It is built to make bidding online simple for even the most inexperienced bidders.
Our webcast auction offering makes bidding flexible, with options.
It's all about providing your online bidders with a system that is easy to use. It's a powerful solution with everything you need to run professional online auctions.
Local Australian auction support for all online sales
Our Australian Auction Software Platform and Solutions make running your auctions easy. We provide in-house technical online auction support so you can continue to focus on running the show. Our Australian auction software technical support and marketing team is based in our Melbourne HQ. Available 7 days a week in our timezone for support and training.
Online auction solutions for your business
🎥 Live Webcast Auctions
⏳ Timed Online Auctions
📈 Marketplace
👩‍💻 Remote Clerking option
✅ Everything you need & will run from your own website
🏷 White Label Auction Software – 'value protect your bidders & IP' ( Not a group site
)
So modern works on all devices without frustrating bidders to download apps
🧑‍💻 🇦🇺 Includes Setup, Training & Local Ongoing Support
📲1300 number for bidder support number – so you can get on with auctioning
🧾 Auction invoicing & reporting
🖥 Websites & marketing
😊 Simple for bidders and powerful for auctioneers
So ready to get started?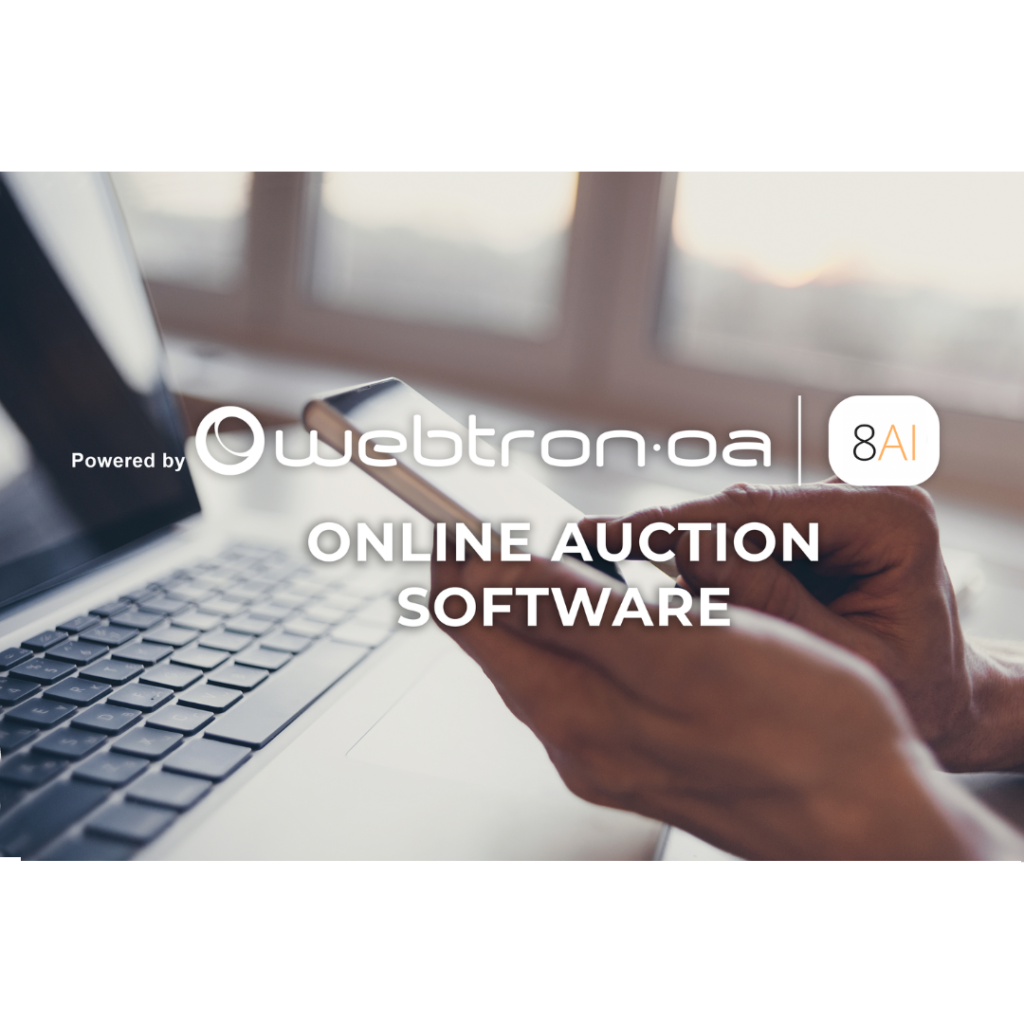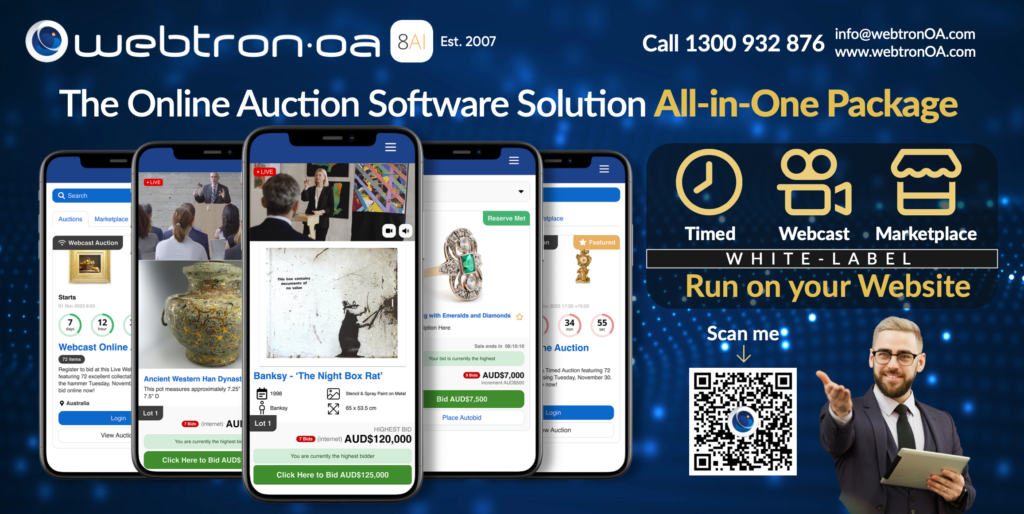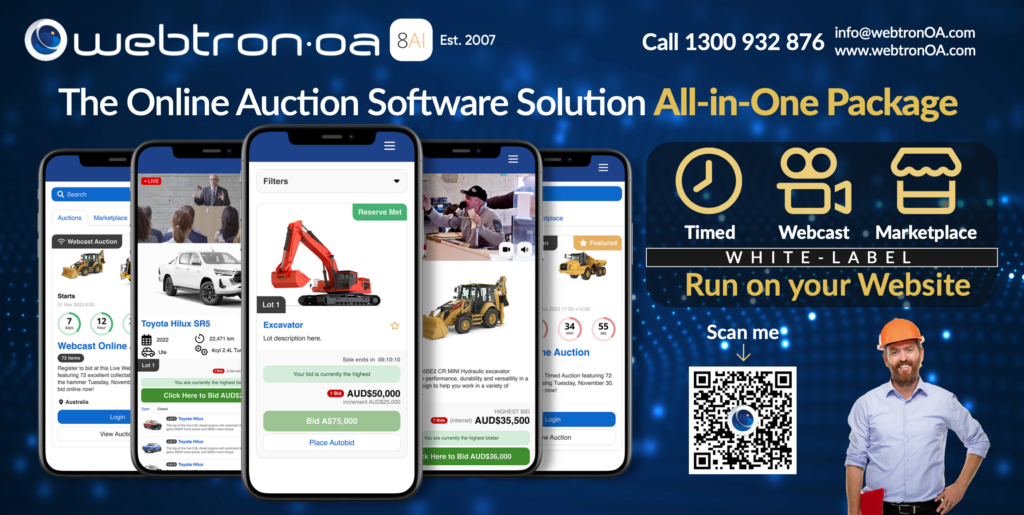 Webtron 8.0AI the latest Australian Auction Software
Now is the time to take advantage of Webtron's newest auction software release, Webtron 8.0Ai.
Webtron's modern white-label auction solution runs from your very own website! It has been designed for Australian Software auctioneers like you to take your online auction business to another level.
'Simple for Bidders but very Powerful for Auctioneers'.
Please get in touch and arrange a demo for your business.
FAQs
What is Australian auction software?
Australian auction software is auction management software designed for use by auctioneers and auction houses in Australia. It offers features specific to the Australian market, such as currency and tax settings, and compliance with local regulations.
What are the key features of Australian auction software?
Bidder registration and management, catalogue modification, real-time bidding, automated invoicing and payment processing, reporting and analytics, and compliance with local rules are common aspects of Australian auction software.
How does Australian auction software help with bidder management?
By enabling users to handle bidder data, registrations, bidding history, and payments, Australian auction software aids in bidder management. Additionally, it makes it easier to comply with Australian laws on data protection and privacy.
What is the level of customer support offered by Australian auction software providers?
Webtron customer care includes training, video tutorials, and customer service availability.
Get in Touch Below!